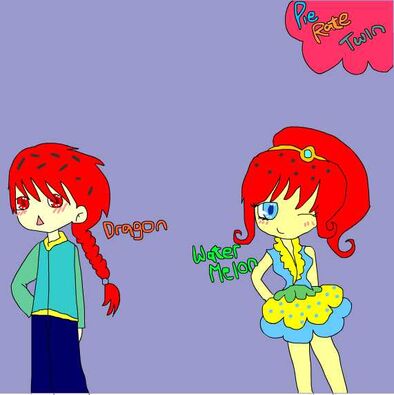 PieRate twins , Dragon and Watermlon are the complete opposite.
The most clumsy sweetling. He is a fun pierate boy , he loves to swim. He can dig out and sniff treasures.
4,906 yrs old
Wafer Dragon
Watermelon
Edit
The most reliable sweetling. She is also smart. She can read maps real quick and can memorize directions in a flash!
4,906 yrs old
Crystal Plant